Hotel Munich Airport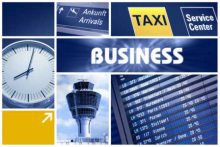 The capital of Bavaria is known among other things for its excellent transport connections. Therefore it is obvious that Munich is would also be home to one of the largest airports in Germany, the Airport Munich 'Franz-Josef Strauss' (MUC). The airport is located in the north-east of Munich and was opened in the early Nineties. It is excellently connected to the main federal road network and, when you are a passenger, provides you with a broad range of offers from the service sector.
There are numerous gastronomic facilities and many gift and newspaper shops to ensure that nothing is missing. You can easily reach Munich by bus, taxi or train. If you are looking for a hotel in Munich at the airport, you will of course find it here. All around the 'Franz-Josef Strauss' airport, first-class and recommended accommodations have settled down in the last decades.
Accommodations in all price categories
If you travel to Munich by plane, you can choose between different types of accommodation and a hotel in Munich at the airport. For one thing, there is, of course, a hotel in Munich located right next to the airport, but you may also look for accommodation in the nearest city of Freising.
Freising is located about 30 kilometres outside of Munich, right on the beautiful Isar river. Before you go directly to the capital of Bavaria, you should definitely visit the landmark of Freising, being the towers of Saint Mary's and Saint Corbinian's Cathedral. Rising almost 60 metres, they can be seen from kilometres away.