Hotel in Munich Moosach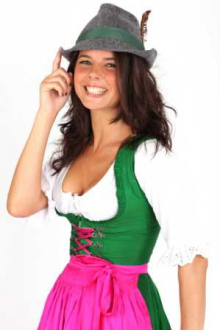 Moosach was first mentioned in documents as early as the beginning of the 9th century. It is therefore one of the oldest districts of Munich. The village was incorporated into Munich in 1913 and had kept its rural character for a long time. When the Olympic Games arrived in 1972, the image of the district changed drastically.
Large housing estates were built and with the OEZ was raised: the Olympic Shopping Centre, being the largest shopping centre in Bavaria. Mainly families are still attracted to Moosach, where housing estates and single-family houses dominate. When looking for a hotel in Munich-Moosach, you will find accommodation away from the hustle and bustle of the city and yet you can get to the city centre in no time thanks to the excellent train and metro connections.
Nature and culture of Moosach within easy reach
A Munich-Moosach hotel is an excellent start for a variety of activities. Via the Mittlerer Ring you can reach the city centre and take part in the many cultural events or enjoy the nightlife. Moosach has the oldest church of Munich, St Martin's church, whose basewalls derive from a Romanesque building from the 12th century.

Kapuzinerhölzl and Hartmannshofer Wald are two woodland areas adding some greenery between the busy main roads, and if you drive 5 kilometres to the north you arrive already at the lake, Feldmochinger See, providing refreshment and bathing fun during the summer months. Munich-Moosach is your perfect place to stay if you are looking for proximity to the city centre while wishing to relax and enjoy nature away from the hustle and bustle of the city.