Hotel Munich Central Station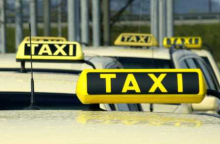 If you belong to those people who like to travel by train, then Munich is a very recommended destination. You will be arriving at the second largest passenger station in Germany and be impressed by the range of services. With a total of 32 tracks above ground, 6 underground tracks and 2 suburban train tracks, Munich Central Station is one of the most important long-distance train stations in Germany.
On the upper and ground floor of the station are numerous restaurants, newspaper and flower shops. The station also includes the Children and Youth Museum of the City of Munich. Many hotels have settled in and around the central station over the past decades. Visiting Munich, you can therefore look forward to a large selection of different hotels in Munich at the main station.
Experience Munich and its beauties as a train traveler
If you visit Munich by train, you will arrive at the city's centrally located central station. Here you are right in the city centre and only a few minutes' walk from the square, Karlsplatz. The pedestrian zone begins directly at the central station and continues to the square, Marienplatz. There you will find one of the impressive architectural highlights of the city, the New City Hall.
The column known as Mariensäule on Marienplatz is also worth a visit. There are of course also hotels in this region in Munich at the central station, providing a comfortable and pleasant stay in Bavaria's capital. If you have a limited budget for a hotel in Munich at the main station, you will also find here what you are looking for and you can book an accommodation at very reasonable prices.