Hotel in Munich Untergiesing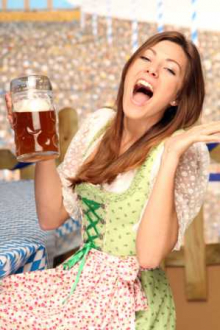 The district of Untergiesing is bordered to the west by the Isar river and to the east by the A 995 motorway, and it is located between the districts of Obergiesing and Sendling. Workers' quarters had already been established there in the 19th century, and some residential houses of that time are still preserved, characterising the urban landscape. One of Untergiesing's landmarks is the '60s stadium, built in 1911 by the TSV 1860 München footbal club, that has for a long time been the main sporting facility in Munich.
The stadium is directly accessible via the Mittlerer Ring road. For visiting the south of Munich, you can get informed about the options for a hotel in Munich Untergiesing. There are several metro stations connecting the district with the city centre so that you can take advantage of many cultural offers while you stay in a hotel in Munich Untergiesing, or you may spend a day shopping in the city.
Leisure time in Untergiesing
Untergiesing has two big advantages concerning leisure activities. A major attraction in this area is the Hellabrunn zoo, accessible via the bridge called Thalkirchner Brücke or by the metro station of the same name. Covering 36 hectares, this first geological zoo of the world was founded here in 1911, provoding 345 animal species from different continents a comfortable home.
Its latest attraction is the lady elephant, born in November 2011, that has already begun to impress visitors a few days after birth. Another option to spend a pleasant day outdoors starting from a hotel in Munich Untergiesing is an excursion to the extremely scenic floodplains of the Isar river. Walking, biking, barbecue or a picnic - enjoy the various offers along the Isar river .