Hotel in Munich Harlaching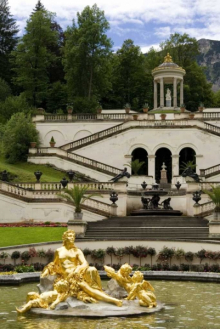 Although Munich-Harlaching is located very close to the former workers' quarters of Ober- and Untergiesing, it differs considerably in its urban landscape. Old villas and upscale new housing estates dominate the environment there. If you depend on public transport, you can reach Harlaching taking the metro line 1 (Mangfallplatz) or tramway line 25.
There are several hotels located in Munich-Harlaching, serving different requirements and offering themselves as accommodation during a visit. Your hotel in Munich-Harlaching is an ideal point of departure for activities in the south of Munich. It is precisely in this part of the city that the magnificent Isar floodplains or the extensive and lovingly designed Hellabrunn Zoo attract lots of visitors. And via the A8 motorway you can reach Lake Chiemsee in about an hour and enjoy the beautiful Alpine foothills.
Art, Culture and Technology
Among the cultural highlights of Harlaching there is the pilgrimage church of St. Anna, well hidden among the trees of the Isar floodplains. This 12th-century building has remained largely unchanged on the outside while the interior was given a splendid Bavarian rococo design in the 18th century. People looking for even more arts, culture and especially technology can visit the German Museum on the Museum Island north of Harlaching.
Be enchanted by the marvellous collections from the most diverse areas of science and technology presented here. Many exhibitions are especially designed for children and invite even the very youngest to learn and participate. Information about sights and attractions in and around Munich is available now and you can book your hotel in Munich-Harlaching.