Hotel in Munich Solln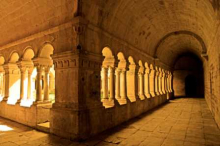 The Church of Our Lady (Frauenkirche) is one of the most famous sights in Munich. Its full name translates as Cathedral of our Dear Ladies. From its southern tower you get a unique view over Munich. Munich has much more to offer than it may seem at first glance. The Bavarian capital offers something for every visitor so that everyone gets his money's worth.
Munich is a city that invites visitors to an interesting mixture of arts and culture. Finding the right location with your hotel in Munich-Solln is a good recommendation therefore. After an exhausting but exciting day spent exploring the city, relaxation is the order of the evening. You have made a very good choice with a hotel in Munich-Solln.
Solln is one of the most beautiful districts of Munich
Solln is very desirable especially because of its quality of living. The cityscape of this district is mainly characterized by detached houses or even villas. Solln is also very interesting because of its proximity to nature. The centre of the city is easy to access, even though Solln is the southernmost part of the city. Because of the connection to the commuter train this means only a few minutes' journey to the centre.
In other words, with a hotel in Munich-Solln you will get a quiet location. This way you can also relax and get away from everyday stress during your stay in Munich. Maybe you would like to visit the square of Marienplatz? Visitors can then attend to the famous carillon at the new town hall. This performance takes place several times a day for visitors to the city.