Hotel in Munich Trudering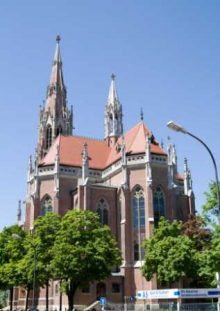 Munich's eastern suburb is the district of Trudering, most of which has preserved its garden city character despite the growing trend of smaller housing estates. Trudering is still a popular residential area for families, however.
Taking the S 6 train, it is only a few stops to Marienplatz or Stachus while the U 2 metro line provides a link to Messestadt-Riem. Guests staying here - whether privately or in a hotel in Munich Trudering - enjoy all the comforts of the big city combined with the peaceful, mostly village-like lifestyle of the district.
Immerse yourself and relax
A visit to Munich certainly offers many attractions and sights. But after an enjoyable day in the city, a hotel in Munich Trudering will offer you a good environment to relax. On the nearby Riem Trade Fair Centre, a spacious facility was founded in 2005 on the occasion of the BUGA far, known as the Riemer Park, now a popular leisure area. The lake called Riemer See is an inviting place for swimming in summer and for sledging or ice-skating in winter. There is even a cycle path running for 135 km around the whole city, ideal for sportive activities. Are you travelling with your family?
Then Hellabrunn is a definite must-see. The lovingly designed zoo, presenting an adorable baby elephant since November 2011, will delight not only your children. If you are planning a leisure visit to the Bavarian capital, a hotel in Munich Trudering will be your right choice. Whether cultural highlights in the city and relaxing excursions to the surrounding area: the excellent transport connections provide both options.