Hotel in Munich Pasing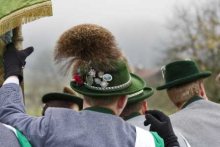 Are you thinking about where your next city break should take you? Why wouldn't you decide for Munich? You can visit the world-famous Hofbräuhaus and enjoy its famous beer. You could also visit one of the city's famous museums. If you want to learn more about the history of the city and Bavaria, a visit to the Bavarian National Museum is a good idea.
In Munich you will also find the most frequented museum in Germany: the German Museum. There you can see many exhibits from different epochs. This visit is not only an experience for adults. Should you decide to stay at a hotel in Munich-Pasing, you can easily arrive there.
Many surprises wait for you in Munich
Booking your hotel in Munich-Pasing, you will be staying in the west of the city. This is an ideal starting point for exploring Munich. Pasing also has its charms. Until its incorporation, the district had been an independent community. Interesting spots are therefore found there as well. You should take a look at the Mariensäule column, located on the square of Marienplatz in Pasing.
The excellent public transport connections mean that you can reach the city centre quickly from your hotel in Munich-Pasing and thus explore the city easily. It is recommended that you consider a hotel a little outside the city if you should visit the city for the Oktoberfest. Are you looking for a place to relax? A walk in the botanical garden would be highly recommended. It lies directly at the park of Nymphenburg castle.