Hotel in Munich Untermenzing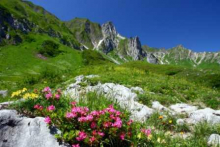 Would you like to discover and experience Munich? Is this thought flashing through your mind, too? Munich is the capital of Bavaria and one of the biggest cities in Germany - and also one of the most beautiful ones. Since Munich features many buildings from different historical times. Many of them are still in good condition and can be visited.
There is, for instance, the famous square called Marienplatz and its medieval Old and New City Halls. And there is the Hofbräuhaus, founded in the Renaissance age. It is located at the square known as Platzl. A number of palace complexes, spread throughout the city, and their beautiful palace gardens invite you to a visit as well. If you love museums, you should definitely visit both the Old and the New Pinakothek. Many exhibitions of different arts are shown there. A hotel in Munich Untermenzing is well recommended for a stay in the city.
Many festivals in one city
Although the Oktoberfest is the most famous festival in the city of Munich, there are also many others. These are held throughout the year. If your hotel is located in Munich Untermenzing, you are staying in the northwest of the city. This district is particularly popular with families. Its appearance is mainly characterised by detached and semi-detached houses.
But from your hotel in Munich Untermenzing you will also quickly arrive in the city centre. Thanks to the local train connection, the travel time to the city centre is only a few minutes. This way you can experience the nightlife in Munich. Would you prefer things to be a little more peaceful? Then have a look at one of the bars or a good restaurant.