Hotel in Munich Fürstenried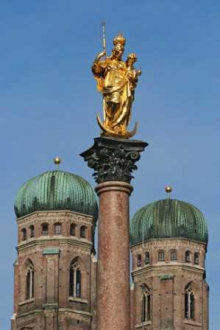 Munich is one of the most interesting and multi-faceted cities of Germany. That's why every year more people come to the Bavarian capital. Munich offers a lot of cultural events because different events take place throughout the year. Munich is also known as a trade fair city. At such times there are also many visitors looking for the right hotel in Munich Fürstenried. This district is located in the south of the city, meaning it is quieter there than inmidst the hustle and bustle of the city centre.
Due to the good transport connections, however, you can get around quickly - both by public transport and by car. Fürstenried has a lot to offer, anyway. For instance, there is Klein-Nymphenburg. This former palace is not very well known, however. Visitors booking a hotel in Munich-Fürstenried should definitely take a look at the building.
A city with many sites of interest
Munich is one of the important metropolitain areas of Germany. The city is becoming more and more important, be it as a trade fair city or in the field of fashion. If you want to go shopping properly, you should definitely try Munich. A large number of boutiques of famous designers can be found here. What about a visit to the most interesting buildings of Munich?
Take the National Theatre on Max-Joseph-Platz for example. Its architecture is simply stunning. Events of the Bavarian State Ballet and the Bavarian State Opera also take place here regularly. After an exciting day you can relax very well in your hotel in Munich-Fürstenried. Munich is always worth a visit!