Hotel in Munich Untermenzing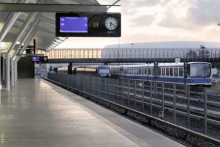 Are you searching for a hotel in Munich-Feldmoching for your city trip? This district, in the north of Munich, is a very suitable temporary residence during your stay in the city. Feldmoching was founded in about 500. It was an independent town for a long time but was incorporated in 1938.
Since then it is a district of Munich. You can reach the centre of Munich very well from your hotel in Munich-Feldmoching. This district is connected to both the local train and the metro network of the city. This reduced travel times to only a few minutes. From your hotel in Munich-Feldmoching you can easily explore the city.
Munich is for everyone
Munich is a city that has something to offer for every visitor. Do you like arts? Why not visit the old and the new Pinakothek exhibitions? Or rather something cultural? You should then visit a performance of the Bavarian State Opera. If you would like to visit one of the famous monuments, you can also combine this with a guided tour of the city. This way you will learn a lot about the city in a short time.
In case you have some time, you should visit the New City Hall at the square of Marienplatz. It is very famous for its carillon. You may attend every day at 11.00, 12.00 and (except in the winter months) at 17.00 o'clock. After that you can also very easily go shopping in the city centre of Munich. Exclusive designers have settled next to the well-known shops.