Hotel in Munich Freimann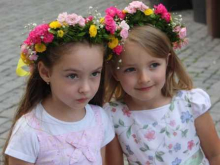 To the north of Schwabing adjoins the Munich-Freimann district, also constituting the northern city boundary. Around the old village centre and extensive housing estates, the Euro-Industriepark, the M.O.C. (Munich Order Center) and the Freimann business park - large industrial and commercial areas - have developed. A hotel in Munich-Freimann is therefore a good location especially for business travellers. You will find a wide selection of hotels in Munich-Freimann, from inexpensive bed & breakfasts to star hotels meeting the highest standards. This district a good starting point for all kinds of activities not only for business travellers but also for holidaymakers.
The Fröttmaninger Berg, a popular local recreation centre, has been developed from a former waste disposal site, inviting you for walking and cycling. In the wintertime it is a great tobogganing mountain for all ages. From here you also have a splendid view over the city to the Alps in the background.
A visit to the record holder
A visit to the Allianz Arena, one of the most modern football stadiums in Europe and home stadium of FC Bayern Munich, is indispensable for every football fan. From your hotel in Munich-Freimann you can reach the Fröttmaninger Heide in a few minutes and take a closer look at this masterpiece of modern architecture. 340 million euros and two and a half years of construction time have been invested in this enormous structure of a total capacity of 69,000 fans. Still under construction is the FC Bayern Erlebniswelt, scheduled for completion by May 2012, which will then offer a unique journey into the history of this exceptional club.